Any fashionista will tell you that comfort is key when it comes to your wardrobe. After all, what good is a fabulous outfit if you can't stand to wear it for more than five minutes?
Here are a few tips to help you combine fashion with comfort:
Invest in Quality and Comfortable Fabrics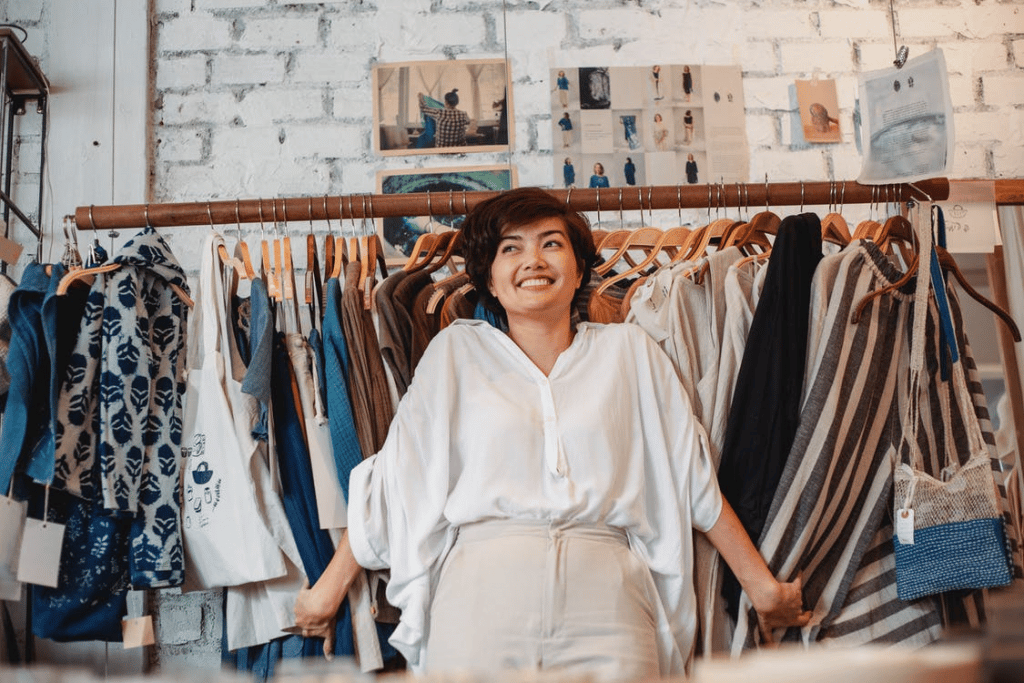 The first step to being comfortable in your clothing is to invest in quality, comfortable fabrics. Cotton and linen are great choices for both warm and cool weather. They're breathable, natural fibres that won't irritate your skin as some synthetic fabrics can. In addition, they tend to be more durable than other fabrics, so you can enjoy your favourite items for longer. And when you buy quality pieces, you can be sure they'll hold up well to regular washing and wear. So next time you're shopping for clothes, take a few minutes to feel the fabric and make sure it's something you'll want to wear all day long. Your body (and your wallet) will thank you in the long run.
Choose Relaxed Silhouettes
There's nothing worse than feeling restricted by your clothing. Whether it's a pair of too-tight jeans or a shirt that's just a little too snug, constricting clothing is the enemy of comfort. Instead, opt for relaxed silhouettes that give you plenty of room to move. This includes loose-fitting shirts, dresses, and pants. An added bonus of these styles is that they're often very flattering as well! Not to mention, you'll be much more comfortable throughout the day if you're not struggling to breathe in your clothes. So next time you're shopping for an outfit, remember to choose comfort over style and go for a relaxed silhouette. Your body will thank you!
Opt for Well-Fitting Shoes
Shoes that are too small or too large can be extremely uncomfortable. Look for shoes that fit well and won't pinch or rub. This is especially important if you'll be wearing them for long periods of time. Well-fitting shoes will not only be more comfortable, but they'll also help to prevent blisters and calluses. When trying on shoes, be sure to wear the same type of socks or hosiery that you'll be wearing with the shoes. And don't be afraid to ask for help—salespeople are usually very knowledgeable about fitting shoes and can often offer suggestions about brands and styles that might work well for you. With a little effort, you're sure to find a pair of shoes that look and feel great.
Avoid Clothes That Need Adjusting
Clothing that needs constant adjusting is not only annoying but can also be uncomfortable. If your clothes are constantly riding up, falling down, or otherwise causing you discomfort, it's time to find something new to wear. It may seem like a minor issue, but clothing that doesn't fit properly can really ruin your day. Not only will you be spending your time tugging at your clothes, but you'll also be distracted from whatever else is going on around you. And if you're constantly readjusting your clothing in public, you may start to feel self-conscious about your appearance. So next time you're shopping for clothes, make sure to find items that fit well and are comfortable to wear. Your wardrobe will thank you for it.
Accessorize with Function in Mind
When picking out accessories, it's important to choose items that will serve a purpose as well as look good. A scarf, for example, can keep you warm in the winter and add a pop of colour or pattern to your outfit. A belt can help cinch in a loose-fitting dress or give you some extra support if you're carrying a heavy bag. Functional doesn't have to mean boring, though – there are plenty of fashionable and functional accessories out there. So next time you're getting dressed, make sure to accessorize with function in mind!
No matter what anyone tells you, the most important thing is to be confident in your choices. If you're comfortable and confident in what you're wearing, you'll look great no matter what. So go out there and rock your personal style! Whether it's a short skirt and tank top or a floor-length gown, if you feel good about it, that's all that matters. People will respond positively to your confidence, and you'll enjoy yourself more when you're not worrying about whether or not you look good. So don't be afraid to experiment with your style and find what makes you feel the best. You'll be amazed at how much better you look and feel when you're confident in your choices.